Meet Dr. Piccione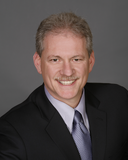 Dr. Piccione graduated from Palmer College of Chiropractic West in 1998, where he was honored with the Palmer West Clinical Excellence Award, and graduated Magna cum Laude. Prior to earning his Doctor of Chiropractic degree, Dr. Piccione spent 15 years working with doctors and other hospital personnel, training them on the use of advanced life support equipment and operating room monitors. He also holds a B.S. degree in biology from Southampton College of Long Island University in New York.
In order to keep up with the numerous advances in the rapidly changing health care arena, Dr. Piccione attends countless educational seminars throughout the year. He has devoted hundreds of hours of education to the field of Functional Medicine, in which dysfunctions of the systems of the body are identified through laboratory testing, physical examination, and other functional testing methods. These system imbalances are then corrected through the use of "nutraceuticals", nutritional supplements that are safe and natural.
He also has extensive training in the field of therapeutic exercise. The scientific literature shows that the proper motion and health of the spine, and nervous system that it protects, can only be achieved through the Chiropractic adjustment and the correct type of exercises.
Dr. Piccione has been in private practice since 1998, and has helped literally thousands of people to achieve their health goals. He was honored as the California Chiropractic Association's New Doctor of the Year as a result of his commitment to his patients and his profession.
Actively involved in his community, Dr. Piccione has served as the President of the San Mateo District of the California Chiropractic Association, has been President of the Rotary Club of Redwood City as well as  a member of the Board of Directors.
An accomplished public speaker, Dr. Piccione teaches a number of health workshops every year to local businesses and organizations. He lives in Redwood City with his wife, three children, and two dogs. He enjoys trail running, working out, skiing, windsurfing, and gourmet cooking…when he has the time!